Donna has over 30 years' administrative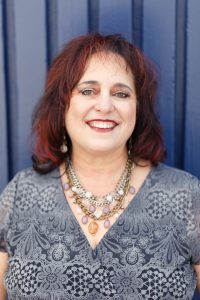 experience at the executive level, with over 15 years' experience designing and maintaining web pages and databases. She is also very well versed with the principles and practices of accounting and bookkeeping. Donna is often the "go-to" person for training and project management. She has developed several web sites as well as databases to help streamline processes. Donna has a proven track record for learning new software applications quickly and independently.
Donna has a BA degree from San Francisco State University in Liberal Arts with an emphasis in English. She has taken several web page and database design classes as well as Computer Assisted Drawing (CAD) classes.
Donna's notable achievements and awards include:
Created interactive databases that enabled users to enter information directly from the internet, reducing registration and application procedures by 75%.
Received Lawrence Livermore National Laboratory's Director's Office Award for web page/database creation and design.
Received "Scout Report for Science & Engineering" award for scientific web pages design.
Developed, maintained and oversaw all aspects of website as well as database administration in conjunction with launching an educational institution's cyber campus.
In her spare time, Donna enjoys traveling with her husband, John.