Areas of Expertise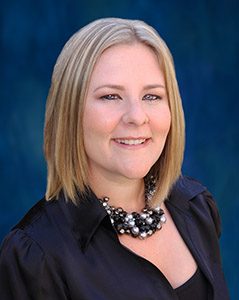 Women Business Owner Certification and Resources
Social Entrepreneurship
Capital Formation
Strategic Marketing Plans
Social Media
Market Research
Educational Background
BS – Human Communication and Political Science
Masters of Organizational Communication
Kristin started her career by building the first resource center for violence prevention and healthy relationships on ASU campus. Soon after graduating with her Master Degree she launched her first business, the highly celebrated Three Dog Marketing. Kristin was then recruited by the Maricopa SBDC to help business owners utilize marketing and sales strategies to create new jobs and capital. Working at both Three Dog Marketing and the Maricopa SBDC, Kristin began to carve a unique niche working with women business owners and combining strategic communication with economic development.
Early in her career Kristin was recognized for the positive impact that Women Business Owners had on improving local communities. She served on the local board for the National Association of Women Business Owners for 5 years and on the national steering committee for 2 years. She currently serves on the CO+HOOTS Foundation board.
She also is responsible for the launch of Empowered PhXX, the valley's first collaborative initiative strengthening the Phoenix entrepreneurial ecosystem for women business owners. In 2017, she organized Money Month, a month-long awareness effort for women business owners executing the largest survey of AZ Women Business Owners. The survey is the first step towards creating a comprehensive regional strategy for Arizona on how to leverage the tremendous economic potential of women led firms.
As a direct result of Kristin's hard work in the WBO space, Governor Ducey proclaimed October as Women's Money Month.
Kristin worked with several small businesses to grow their sales, access to capital and start new businesses. As a small business counselor, Kristin was one of the top economic impact producers on the team, also leading the centers largest partnership with the City of Peoria. She pushes for excellence, volunteers to take ownership of new projects and encourages others to focus on feasible action instead of set limitations.
She has helped her clients achieve their financial goal by holding them accountable and creating action based strategies. Leadership is often about holding each other accountable; Kristin does that on a daily basis and encourages people to think bigger.