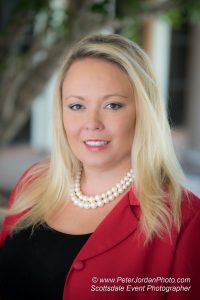 Anna Mineer, founded High Impact Promotions and Events, LLC in August 2007. She has extensive event planning, budget management, and fundraising experience.
In 2018 Anna launched a gourmet food truck, winning Best of Phoenix in the first year.
Anna most recently worked as the Vice President of the Scottsdale Area Chamber of Commerce. Her duties included full event management of the Chamber's Signature events while selling and maintaining corporate sponsorships. Anna also oversaw the membership sales team and member retention.
Prior to joining the Scottsdale Area Chamber of Commerce, Anna Mineer was a Membership Development Specialist at the Chandler Chamber of Commerce responsible for membership sales, retention, the young executive group and sponsorships.
Anna's career in events was preceded by a position working for the United States Senate in Washington D.C. working for the late Senator Strom Thurmond of South Carolina.
She is a member of Scottsdale Leadership Class 29 and served on the Scottsdale Leadership Board of Directors as the Secretary and Executive Committee member for five years. She is currently a member of the Scottsdale Tourism Development Commission and Leading Knight of the Scottsdale Elks #2148.
Industry Background: Entrepreneurship, Restaurants, Tourism, Event Management, Chamber of Commerce
Counseling Areas of Expertise:
Sales / Marketing
Identifying Target Market / Qualifying Leads
Relationship Building / Management
Client Retention
Sponsorship Management (receiving or giving)
Networking
Membership Sales / Retention
Restaurants
Event Management / Tourism