Maricopa Community Colleges Chancellor Dr. Maria Harper-Marinick has been recognized as one of the 2017 Most Admired Leaders by Phoenix Business Journal.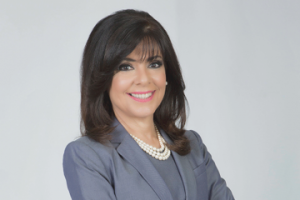 "It is an honor to receive this award and be among so many distinguished leaders in Phoenix," Dr. Harper-Marinick said. "I hope to continue to serve Maricopa Community Colleges and its members with invaluable education and workforce development, as we cultivate future leaders in our community."
Every year, the Phoenix Business journal highlights 25 individuals in leadership roles throughout the Valley who they believe "demonstrate strong leadership, integrity, values, vision, commitment to excellence, financial performance, and commitment to the community." The individuals recognized this year include leaders from the Arizona State University Alumni Association, ON Semiconductor, the Foundation for Senior Living, and the Foundation for Blind Children.
As Maricopa Community Colleges Chancellor, Dr. Harper-Marinick directs the District's 10 colleges while overseeing a $774 million operating budget. She assumed her current position in May 2016, after serving in roles at the District Office, including Executive Vice Chancellor and Provost, Vice Chancellor for Academic Affairs, and District Director of Academic Affairs Support Services and Programs.