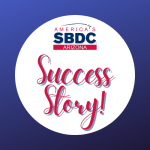 The City of Avondale Economic Development Office recognizes Javier Carlos and C West Entertainment as the March 2023 recipient of the Business Community Impact Leading EDGE Award.
C West Entertainment LLC was formed by Maricopa SBDC client Javier Carlos while still in high school. Starting out as an aspiring Disc Jockey, he honed those skills and his aptitude for the entertainment market into today's formidable C West Entertainment venture. Always the passionate entertainer, Javier has been involved in the metro Phoenix performing arts scene whether in front of an audience or in backstage production management going back to his middle school days.
Now, as a 2022 ASU graduate, Javier has been able to devote full-time to building upon his company's success and expanding the scope of his services. C West Entertainment (www.djcwest.com) offers a full range of entertainment services for private parties, weddings, schools, corporate events, and other hospitality occasions needing the energy and excitement his team creates. They also offer a full complement of PA, microphones, Karaoke, lighting, video screens, stages and other special effect equipment for rental and set-up.
Since becoming a Maricopa SBDC client, C West Entertainment has experienced revenue growth of over 100% and profitability increases of more than 200%. No doubt, the vast majority of that business success is due to Javier and his hard-working team. Nonetheless, what make Javier successful is his ongoing quest for improvement. Working with MSBDC Capital Team Lead Advisor, Rick Spears, Javier consistently focuses on best practice and strategic opportunities to provide his clients with the most unique and memorable event possible.
Since C West Entertainment is also an Arizona SBDC AERO Program Service Provider, you can reach out to the SBDC to possibly book them for your next entertainment requirement.
Congratulations C West Entertainment and Javier Carlos!
"I found the SBDC at a point when I realized I could not scale
our business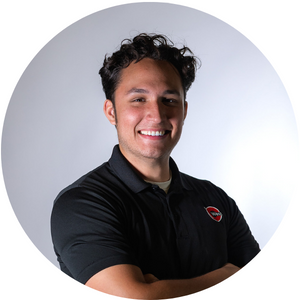 without help. I scoured my local city government pages looking for resources and that is when I found the SBDC. I truly believe the continued success of C West Entertainment can be attributed in part to the support of my local SBDC. Thank you to the entire team to helping our team grow and continue to bring great entertainment to the Phoenix-Metro". ~ Javier Carlos