Co+Hoots Foundation will be partnering with the SBA in collaboration with ASU
E + I, Maricopa SBDC and Women Who StartUp to bring InnovateHER to Phoenix.
Applications are now open for the 2017 Phoenix InnovateHER Grant and Pitch Showcase.
" We know that these founders not only bring a diverse perspective and a wealth of innovative ideas — but according to recent research— companies with female founders often outperform their male peers." Techstars, 2015
"Women entrepreneurs have higher levels of innovation than their male counterparts." Harvard Business Review 2013
"Women entrepreneurs tend to treat their employees better and give back to their communities at higher rate." Criterion Institute, 2013
InnovateHER provides an opportunity for Phoenix female led ventures to showcase their innovations on a national scale. Five finalist will be selected to pitch at a community event June 1st at the ASU downtown campus in front of an all star entrepreneurial community panel. Ventures will be judged on:
Having a measurable impact on the lives of women and families (30%)
Having the potential for commercialization (40%)
Filling a need in the marketplace (30%)
The winner will be announced that night and will be submitted to a pool of national representatives. Finalist will pitch on a national stage in Washington D.C. and the winners will be awarded $70,000 in grant funding.
"This event is an opportunity to really highlight the amazing work that female founders are doing in Phoenix. It highlights how our community can continue to benefit by supporting and growing firms with diversity." said Nancy Sanders, the Maricopa Small Business Development Center Regional Director.
All applicants will receive recognition at the event.  Business plan review and pitch practice is available free of charge for all ventures that participate.
This event is the result of several organizations working together in collaboration — ASU E + I, Maricopa SBDC, Co+Hoots and the recently launch Women Who StartUp.
Below are the details on submitting:
Participants must be at least 18 years of age, U.S. citizens or permanent residents, and meet other requirements as defined in the Competition Rules.
How to Participate
Applications and materials due Wednesday, May 17th by 5:30 PM MST (AZ)
Submit an investor pitch presentation (10 slides max) and a business plan with executive summary to: Donna.McCown@domail.maricopa.edu
May, 19th – Semi-finalist will be notified
June, 1st –  Competition + Pitch: 5:30 pm to 7:30 pm
Come Support the Finalist and Network
June, 1st –  Competition + Pitch: 5:30 pm to 7:30 pm
ASU Downtown Campus  AE England
Register here
Need more details? Check out these detailed guidelines.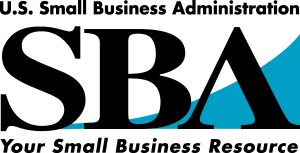 Will be partnering with: