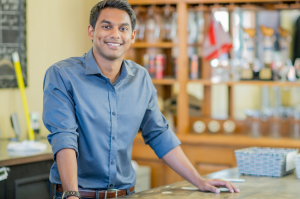 How has owning a small business impacted you?
To help you understand how owning a small business might impact you, we asked successful small business owners and entrepreneurs this question for their best insights. From rekindling your passion for work and life to learning to better manage your time, there are several viewpoints that may help you understand the effects of small business ownership.
Here are fourteen insights into the impacts of owning a small business:
Rekindle Your Passion For Work And Life
Enjoy Creative Outlets, Organized Projects, & Self-Care
Become More Aware of Macroeconomic Impacts
Realize Your Impact On Others
Receive Educational Validation
Structure Your Thinking Around Every Business Decision
Enjoy Freedom to Work How, When, and Where You Want
Experience Personal & Professional Growth
Begin a Worthwhile, Lifelong Investment
Realize How Much Control You Have (and Don't Have)
Learn Honesty
Gain New Skills
Struggle to Separate Work & Personal Time
Learn to Better Manage Your Time
Rekindle Your Passion For Work And Life
Owning a small business has rekindled my passion for both work and life. Understanding that's a pretty big statement to wrap your head around, I will add that putting my energy into starting a small business helped me eliminate the Monday morning blues (and even the Sunday night ones) and become one of those people who is excited, inspired and happy to get up every day. How can that be, you ask? Simply put, it's because running a small business allows me to learn new things, work with a diverse set of people, and explore the opportunities that are interesting to me!
– Amy Zwagerman, The Launch Box
Enjoy Creative Outlets, Organized Projects, & Self-Care
Creative autonomy continues to be a motivational hygiene factor for a lot of us. As a business owner [there is no box], you're continuously coming up with edits and solutions. So, satisfying and important to Organize Projects, and organizing one area of life ripples into others. Project Management principles at work improve home life as well. The lines blur and opportunities for self-care are more available. And Self-care is not optional to being a sustainably good business… and boss.
– Felicity Blackwater, Purpose Community Goal Network
Become More Aware of Macroeconomic Impacts
It's funny, but owning a small business has made me more aware of the trickling effects of macroeconomic impacts. My business is a digital enterprise and with the large and unstable supply chains across the globe, there have been major disruptions in logistics. This has an effect on the total cost and timeline for shipping, which in turn has an adverse short-term effect on my business's bottom line.
– Mogale Modisane, ToolsGaloreHQ.com
Realize Your Impact On Others
Owning a small business means you are responsible not only for yourself but also for your employees. I put more thought behind every decision because you see the significant impact on those who rely on you as their employer. Overall, I feel more aware of my choices and think more carefully before acting on any decision.
– Tyler Read, Personal Trainer Pioneer
Receive Educational Validation
Getting business degrees and then owning a small business is like studying language and then immersing yourself in a country that speaks that language. The educational portion provides the framework, but it isn't until you completely immerse yourself in the real-world, practical application of that education, that it completely clicks. You start to flash back to the economic courses and recognize the micro and macro economic factors that are affecting your business. Same thing for learning the grammatical rules of a language…fluency truly isn't possible until you have no choice but to speak it.
– Jeremy Ames, Hive Tech HR
Structure Your Thinking Around Every Business Decision
I think in terms of accounting categories now – and this is a valuable skill that everyone should acquire. Taking accountability for your financial choices is important- not only for you, but also for your clients, too. The more you understand how business decisions are made, the better consulting you can provide. Learn to see things not only from your own perspective, but from the clients perspective. Training your mind to think this way is a lifelong pursuit. If you own a professional service firm, make it a habit to hire someone else who offers the same service you sell so that you can see things from a client perspective. This will revolutionize your understanding of the pain points your customers experience when you experience them firsthand.
– Kristen Ruby, Ruby Media Group
Enjoy Freedom to Work How, When, and Where You Want
I recently acquired a new business while still maintaining my 9-5 job. My new business has taken off and has allowed me to move into running this full time. I get to work from home and spend more time with my family, I can travel whenever I want, and can work anywhere in the world. The freedom that owning your own small business gives is great but being able to make money while also creating a work environment for others that is exciting and fun is even better.
– Michael Rarick, MediaBerry
Experience Personal & Professional Growth
Small business ownership has had a profound impact on me. It has helped me to grow as a person and given me the knowledge and confidence to take on new challenges.  Running my own business has allowed me to develop new skills and strengthen existing ones. I am constantly learning about marketing, accounting, and operations. What's more, I am able to apply these skills in a real-world setting, which helps me to better understand and retain the information.
– Rick Elmore, Simply Noted
Begin a Worthwhile, Lifelong Investment 
"It must be nice being able to set your own hours and work your own schedule!" – says every non-small business owner. Almost every small business owner has likely heard this phrase from a friend or a family (or a client) and it usually leads to a half hearted chuckle and that's about it. The truth is, as almost every small business owner knows, this is more demanding of you than anything else.  The buck literally, stops with you, with everything. Hiring, firing, payroll, marketing, service delivery, customer complaints, administrative, finances, etc.

It is especially hard when you, as the head operator, get sick, injured or as I recently experienced, have a loved one unexpectedly pass away. You don't get those paid days off work like you would a normal job. In spite of all of this – many of us continue to march on. It truly is a lifelong investment of time and energy, but the reward of watching your "baby" grow and providing jobs and opportunities in your community, is hard to match.
– Wills Amstutz, Windows and Wheels Auto Detailing LLC
Realize How Much Control You Have (and Don't Have)
One of the most important things I've gained from owning a small business is learning that you have more agency than you think. If things are bad, you can actually make changes for the better, or at the very least, try at the drop of a hat. You have the power to build processes and approaches without rigid guidelines established by higher-ups, and sometimes you'll be wrong, but you get to learn what works and what doesn't. This spills over to my personal life, it doesn't seem like a lot of hurdles are as impossible as they used to seem before I owned a small business.
– Howard Lee, LFDM Marketing Advisors
Learn Honesty
Learning to be more constructive in what I say, aka stop lying to myself or blaming others for my circumstances. Which also means being thankful to all the people, resources and lucky breaks I have received along the way. Being honest in how I got here, and where I am going, allows me to be more constructive in my personal life which ultimately helps me better understand my community.
– Juan Kingsbury, Career Blindspot
Gain New Skills
As a life-long learner, owning a small business has given me the opportunity to research unique topics, expand my knowledge, and acquire new skills. Being a business owner is a big responsibility. Your team members and customers depend on you. It's up to you to understand every aspect of your business from payroll to product margins. The only way to know the right moves is to continue to evolve and learn.
– Shaun Conrad, My Accounting Course
Struggle to Separate Work & Personal Time
The negative side of having your own business is that it is very difficult to determine what is free time and what is work time. In my case, during the first stage I have even felt bad about enjoying my free time, thinking that I should be working or doing something productive. The positive side is, without a doubt, freedom: economic, movement and schedules. Thanks to having my own business, I can be a digital nomad and work while traveling the world.
– Marco Genaro Palma, Genaro Palma
Learn to Better Manage Your Time
No doubt, running any business is not an easy task. In my case this is no different. I own a fashion brand, which means I own the production of my clothing from a mere drawing on a paper to when it is delivered to the customer. Because of the millions of processes in between, managing my time has never been more important. At the beginning this seemed impossible, but as time went on, I found prioritizing can not be stressed enough. The fact is everything is a process, that means one cycle must be completed for the next to follow. When I found the balance of this cycle, my work got much easier, and I found I had a lot of time to do a lot more.
– Joy Orah, ÚCHÈ By Amber