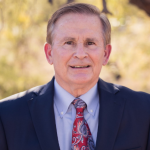 The COVID 19 pandemic has been both life and business changing. While the health consequences have largely subsided, the impacts to our economy and business world have not. Since COVID 19, employer and employee expectations have proven to be disruptive and, in some instances, contentious. Individuals have reexamined how work fits into their lifestyle and future aspirations. Workforce attraction and retention have become major concerns for many employers and small business owners.
Many employers and business owners have been caught unawares of the sea change that has occurred as a result of customary work rules and settings being turned upside down. The disruption caused by those now ubiquitous Zoom online meetings and work from home employment has challenged traditional concepts and expectations of going "to work". This same reexamination has also influenced employees' perceptions between a job and a career. And employers are still coming to grips with the pandemic impacts on their business performance and continuity.
With Maricopa County enjoying nation-leading economic growth and experiencing accelerating in-market company migration, the competition for skilled and loyal employees has never been greater. An August, 2022 U.S. Bureau of Labor Statistics (BLS) report indicated that of 2.57 million eligible workers, 2.48 million held jobs. That left an unemployed count of 89 thousand, or 3.4%. An earlier 2022 BLS report showed a 7% increase in wages over that same 2021 period. So, there are more jobs available (with more on the way) than job seekers. Job seeker wage and benefit expectations have surged as well, along with a 2023 increase in the state's minimum wage.
Focus on Retention Rather Than Signing Bonuses
Are there any easy solutions? Obviously, not.  Old School HR? Nope. Employers continually speak to workforce attraction and retention needs. Those efforts should begin with retention. If you have a productive and contented workforce, hiring is less of an issue. Yes, compensation and perks are always in the forefront, especially now with ballooning inflation and hiring competition. But, as importantly, the environmental side of a work relationship is key.
Various surveys and studies indicate that employees leave because they don't feel an integral and respected part of the company. Seek to become an "Employer of Choice" in your particular industry and market. Knowing your hiring competitors is important, but not so much as the experience you provide your staff. Engage them, listen to their suggestions, and catch them "doing right" instead of wrong, a concept introduced by Ken Blanchard, consultant and author of many books, including The One Minute Manager. With better individual morale, great teamwork becomes the norm and revenues rise. Workforce attraction and retention correlates directly with these concepts.
Job Design and Career Growth Are Key
Want specifics? Job design, career growth, helpful supervision or management, job location, type and scheduling, compensation incentives tied to company success, and a healthy dose of fun. And administer your HR policies consistently. No favoritism or disparate treatment. Your employees will know and react. What about Exit Interviews? Too late. You should have already known about any issues. Want your today's Employer Score Card? Take Open Jobs divided by your Total Jobs and calculate the percentage. The result is like a school grade. Are you currently an A, B, C, D, or E employer?
Hiring May Be Harder
On the hiring side, expect it to be a tough battle. Expect that next new great employment candidate to ask for more than you anticipate. In the end, if they're productive and help you build on your business success, then they're worth much more than someone you "settle" for. New hire retention bonuses (instead of sign-on rewards) helps insure a longer tenure. Other perks like mileage, meals, an extra vacation week, training or education assistance, dress codes, and a myriad of other "thank you" low cost perks are the norm. Pizza Fridays, yes! The book, 1001 Ways to Reward Employees by Bob Nelson, as well as some of his other books, may provide some additional ideas.
Seek out candidate types or sources you might not usually contact. Typically, your P & L results will favor being fully staffed over suffering through a continual employee churn. And, finally, if you have a loyal and supportive staff, they will more than likely recruit for you as well. This will improve your workforce attraction and retention helping you become an "Employer of Choice."
Want more ideas or discussion? Our Maricopa SBDC staff will be glad to assist. Already a client? Great! Talk with your Advisor. If not, request our counseling on this website's link. Our SBDC services and resources are offered without charge thanks to our sponsors, the Small Business Administration, Maricopa Community Colleges District, Arizona Commerce Authority, and the City of Peoria.
About the Author
Rick Spears leads the Maricopa SBDC Capital Team. He brings over 30 years of experience in the commercial banking industry including senior management assignments as president and CEO, executive lending officer, and chief financial officer. He has managed multi-state retail and small business banking groups and been a director of 10 banks. He has held a multi-state sales management role in a related specialty financial services firm. He has founded or co-founded three small businesses.